HI!
Doing good?
It's been awhile since I've just done a random, throw-everything-forget-nothing kind of post, so that's what I'm about to embark on. If I don't make it out, send help.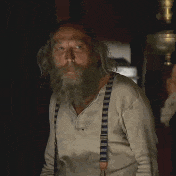 I've found myself snapping random, sometimes black and white photos. I don't know why, but I've been loving capturing the everyday. I need to bring my camera in public more. I find it's a great way to get some really interesting photos.
Finding the beautiful out of the ordinary — I love it best.
Discovering having melty, chocolaty hands touch you isn't as bad as we might imagine. XD
"Watermelon is a good fruit — You eat, you drink, and you wash your face." ~Enrico Caruso
Oh yeah, here's Evan. holding (*cough*) our home. Ehehe.
"The sun never stops shining, sometimes you just have to look through the clouds to see it."
I hope you have enjoyed this spurt of randomness. Sometimes I find I rather need it.
Have a lovely rest of your day!
Which of today's photos was your favorite? Do you like watermelon? Chocolate? If you're in school, when do you start? What's your favorite music genre?