It's almost been a month.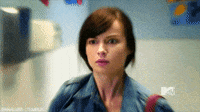 Hi! I am back from a short break, and happy to be back to my blogging!
Are you all doing well?
I have an assortment of various things to show you today, including:
My Aunt's new puppy, Petey.
There have been many a letter past and I captured some photos of them,
We've had some beautiful Summer skies, like these.
I made my July BUJO setup…
I've been writing a lot, and I'm planning on posting my new story in segments over August. What do you think? Let me know. Hint: Fictional (:
I've been reading a WHOLE lot this month, and the completed books have included:
Understood Betsy
Hearts of Fire by the Voice of the Martyrs
Amos Fortune Freeman
The Magician's Nephew
Daddy Long-Legs
Those are a few of my favorites so far(:
Well, that's it for now. I hope everyone is having a wonderful day! Can you believe the August is so near? It's wild!
What would you like to see from me next? What are you up to this week? When do you start school back? Do you have a Summer job?