Hello everyone! How are you? Happy St. Patrick's Day! Do you do anything to celebrate?
Spring is getting near and the signs are everywhere! Ah, *sniffs* Spring!
Everything's fairly bursting with buds and color and blooms and petals, isn't it lovely?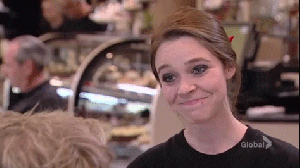 I've taken a few pictures lately and I thought I would share! ❤
All this reminds me of a poem I made when I was probably, uhh.. 7 or 8:
"Spring has sprung in the air so people can enjoy it everywhere."
*stares into the eyes of my 7 year old self awkwardly*
Speaking of Spring, the fourth annual Spring100 starts on the 19th! It's a wonderful challenge hosted by Rachel from Shiloh photography.  You walk (or run) 100 miles by the time Spring ends (June 20th). Rachel has made it very easy to go to her website and log your miles every Monday along with some sweet pictures from other families doing the challenge, you can even send one in yourself! It's so fun, and a great thing to do in the lovely Springtime. I will be doing it with my Mom for our second year, I'm excited! Hop on over to Shiloh Photography and sign up!
We recently made a trip to Savannah, GA for about a week. While I was there I was very happy to be able to take some around-the-town photos of the wonderful and lovely Molly Elizabeth Gibson.
We got a few together. So fun!
We had a lot of fun walking from place to place snapping photos, and I was enjoying the BEAUTIFUL Savannah scenery.
Speaking of Molly Elizabeth, she just released her new music video, Danny Boy! Since it's a famous Irish song, and since today's St. Pat's, Have a listen! You'll be glad you did. SO pretty. ❤
While we were there, we got to spend quite a bit of time with sweet cousins and family at my Aunt's house.
Too much cuteness! ❤
I love taking photos like these. Looking back upon them, you can almost feel you're there, right there, in the moment.
I believe that's all for now. I hope you enjoyed this little clump of photos!
Which part of this was your favorite? Have you ever been to Savannah? Don't you just LOVE Spring? Will you be doing the Spring100 this year? How did you like the music video?